By JONATHAN FINE
Let's face it; very few of us know what the technology in our lives can really do. I've just about worked out how to take photos on my iPhone 6.
I'm not particularly interested in finding out about all the other things my phone does though – I suppose the important thing is technology helps us do what we want to do.
I've been interviewing patients to make testimonial videos for Breathe clients recently and I've developed a very simple yet striking trick that lets the patient show their before and after teeth while still talking.
I just ask them to hold an iPad with photos of their teeth before treatment on it and then ask them to tell me about what's changed.
Using the iPad as a prop makes for really informative and flowing interviews. Just watch how natural these testimonials are!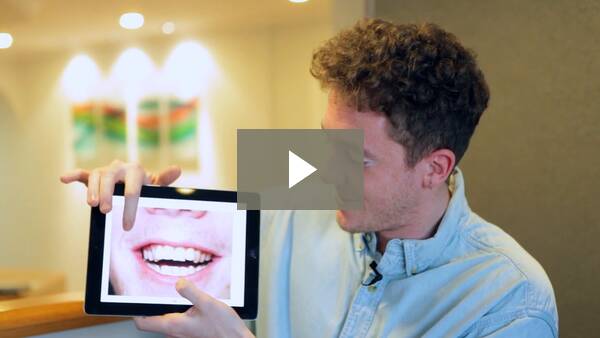 Filming by Kirsten LJ Giles at Park Lane Orthodontics
If you'd like us to do a batch of Breathe iPad testimonials for your practice, get in touch.
Best wishes
JJF
Jonathan.fine@breathebusiness.co.uk
07860 672727